Mia Macy's Case Changed the Legal Landscape for Transgender Employees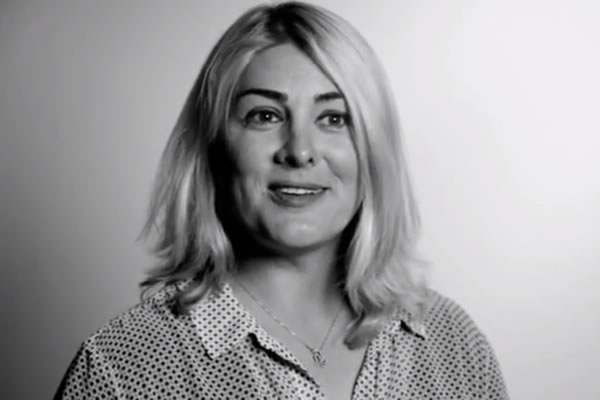 Transgender Law Center congratulates Mia Macy on her win after the investigation conducted by the Department of Justice determined she was unlawfully discriminated against by the Bureau of Alcohol, Tobacco, Firearms & Explosives (ATF). Macy is an experienced police detective who worked alongside ATF employees doing ballistics tracking work, and was trained on ATF's computer systems. The agency had offered Macy a job as a ballistics technician, but rescinded the job offer after she told them that she was transgender.
Macy's case, filed with the assistance of Transgender Law Center, resulted in a landmark ruling last year by the federal Equal Employment Opportunity Commission (EEOC) stating that Title VII, the federal sex discrimination law, protects employees who are discriminated against because they are transgender or gender non-conforming. This means that if a transgender or gender non-conforming person is denied a job, fired, or discriminated against at work they can file a complaint at their local EEOC office and know that they are protected by federal law.  After the EEOC's ruling, the Department of Justice investigated Macy's claim, and found that she was indeed discriminated against. Macy is currently represented by Lewis, Feinberg, Lee, Renaker & Jackson P.C.
"We're thrilled for Mia that justice has been served, and we are incredibly proud to have worked with her to change the legal landscape for transgender Americans moving forward," said Ilona Turner, Legal Director. "This is truly historic. Employers everywhere need to understand that they will be held accountable if they discriminate against transgender people."
Macy said, "It's a victory for all transgender people to know that we have a voice, that we have recourse, and that when it comes to workplace protections we deserve to make a living. I couldn't be happier."
The Department of Justice's 51-page decision ordered ATF to re-offer Macy the job and awarded her back pay with interest and other compensatory damages. The decision also ordered ATF to take action to ensure no future employees or job applicants are discriminated against on the basis of gender identity.