TLC client Tanesh Nutall was harassed and blocked from using the bathroom by a city employee in February 2016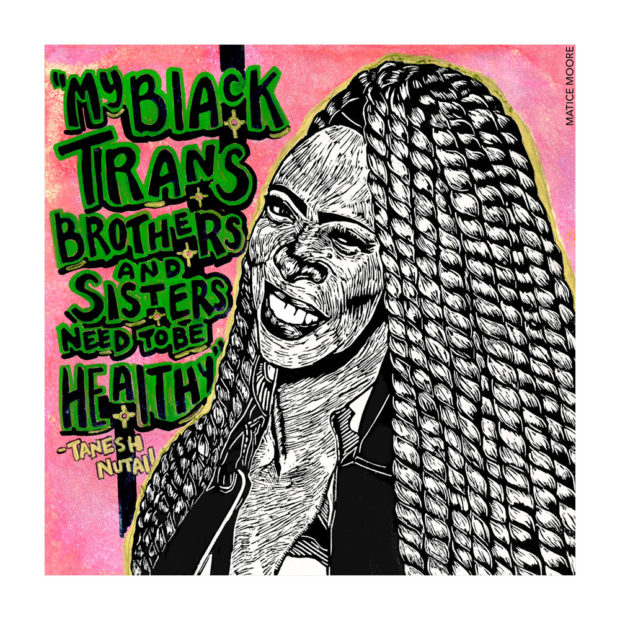 (San Francisco) – Yesterday, a judge delayed justice for Transgender Law Center (TLC) client Tanesh Nutall, ruling that because of a procedural technicality her case would need to be refiled.
Shawn Meerkamper, senior attorney at Transgender Law Center, the largest national trans-led organization advocating for a world in which all people are free to define themselves and their futures, issued the following statement:
"San Francisco Mayor London Breed loves to tweet pictures of trans flags, but when it comes to actually taking accountability for the harm done to Tanesh Nutall, a Black trans woman who made San Francisco her home, the city has consistently argued that it is above the law.
"After stalling and obfuscating for more than three years, the city yesterday delayed accountability even further by successfully arguing in court that Ms. Nutall filled out the wrong form to notify the city of its employee's vicious discrimination — arguing this despite her conversations with city lawyers beginning the very day of the incident that shattered the sense of safety she'd built here. Despite the city's petty delay tactics, Ms. Nutall's case will continue until she sees justice.
"Trying to get off the hook on a technicality is the very definition of bad allyship. Mayor Breed can keep her tweets. We want action."
###
Transgender Law Center (TLC) is the largest national trans-led organization advocating self-determination for all people. Grounded in legal expertise and committed to racial justice, TLC employs a variety of community-driven strategies to keep transgender and gender nonconforming people alive, thriving, and fighting for liberation. www.transgenderlawcenter.org